The Finished Novel Writing Course
Comprehensive care with feedback towards a finished manuscript.
The fully supportive career path perfect for seasoned writers and beginners.
Join today
The Novel Writing Course To Get Published
Our comprehensive novel writing program. With structured, carefully paced course content, writer coaching, intensive feedback and a full manuscript assessment. Available as a one-year or two-year program.
Writers find it hard to enter the publishing world, or access routes beyond self-publishing. Many can write but few get published. You may be asking yourself: why? What do you need to do to meet the standards required of literary agents and publishers? The answer is story, story, story.
With The Finished Novel Course, you'll develop the advanced creative writing skills you need to complete a work of fiction to get published; step by step, in safe hands, with professionals and experts. Even if you're a complete beginner.
What's more you'll discover a community where writing is serious fun, and writing your novel in the company of fellow students worldwide brings new joy to your writing life on a daily basis.
We'll take you from creating the initial idea for a story through to a finished draft, teaching creative writing techniques and skills along the way. You'll work with a professional editor to complete a novel or memoir to publishing industry standards.
We'll open the closed doors of the publishing world to you and you'll see, as we do, that it's open to debut authors with their first novel – if they understand how stories work and present their work with professional flair.
The Finished Novel Course
Enjoy the buzz of a campus-style experience from your own home – with a practical career outcome.
The complete career path to becoming a published author combines course materials from our world-famous, flexible online novel writing courses to help you learn creative writing techniques from award winning authors to progress and develop your writing as you complete a novel.
Available as a one-year or two-year program.
Meet your fellow writers at the online membership community with live fiction writing classes and instant access to a vast library of recorded writing classes with bestselling authors.
Begin by creating a big, bold story with the Classic Course and 55 self paced lessons (2 months suggested).
Then, write a first draft of your novel in a season with the Ninety Day Novel with 100 self paced lessons and 6 writer coaching sessions (3 months suggested).
Edit your novel with The Big Edit and 50+ self paced lessons with coaching guidance from publishing editors and 3 feedback sessions on large chunks of your novel (6 months suggested).
Get a full assessment of your entire manuscript with a detailed line by line report from a top-flight editor formerly of a Big Five publishing house.
Enter our literary agency submission process to aim for representation with leading literary agencies in the US and the UK representing writers worldwide.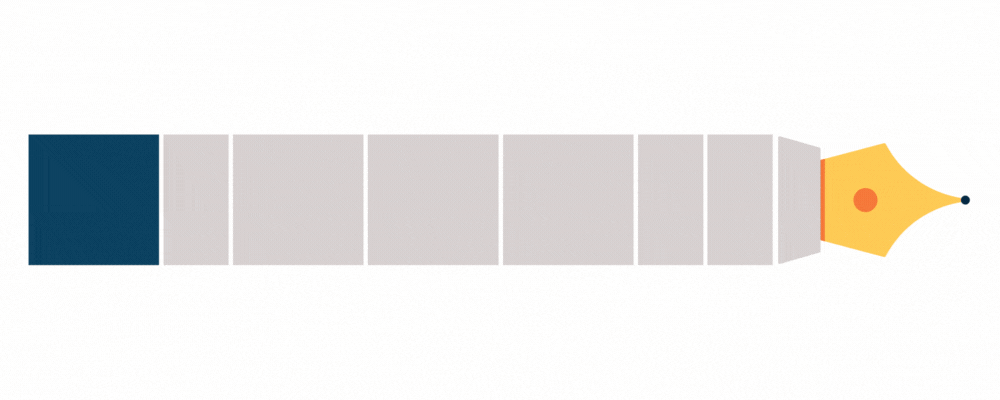 1. The Classic Course
A great story begins here. Most writers can write, but few are naturals at storytelling. Our foundation online course will ensure your plot includes the building blocks of successful novels with our secret storytelling code. We'll help you create book ideas for all genre fiction, including literary fiction, young adult and children's fiction.
Relax! We do the heavy lifting for you. With our 'mind-blowing' approach we will dig deep into your unique life experience, the first stories you loved, the things most important to you in life and pair your passions with the biggest moves in storytelling from the all-time bestselling classic novels. We'll plunder the treasures of the storytelling code with insights into archetypes like the portal, the garden, the sacrifice, the homely friend, and show you how to create wonderment. You'll discover how when it comes to fiction writing, you can be yourself, only more so.
You can come to the first of our courses with an idea you'd like to develop or no idea at all and before you start writing, you'll have a story you're excited to write.
Meet your fellow students at our friendly community for online writing classes covering a broad range of topics across all genres of fiction writing.
2. The Ninety Day Novel
Learn how to write a novel with daily lessons by video from a Booker-listed author.
Relax and take your time over the early lessons for inspiration and preparation. You won't start writing until you're ready, and before you do you will be very well prepared with wise guidance from the daily writing classes on the essentials of the novel writing process: character development, the importance of setting, the key drivers of reader engagement, plot structure.
You'll forge a personal connection with our writing mentors who are bestselling authors. Before you put pen to paper, you'll get instructor feedback on your plan so you can start writing your novel with confidence. Your writing coach will not only guide you on creative writing practice, but keep you motivated as you write your novel. You'll be able to check in with your mentor on your work in progress with online coaching sessions scheduled at times to suit you, available in all time zones.
You'll work alongside a supportive community of fellow writers as you complete a first draft of your novel, learning to make writing time a part of your daily routine in good company.
Discover how to meet the requirements for writing genre fiction or literary fiction for the big publishing houses.
3. The Big Edit
A novel happens in drafts. Knowing this takes the pressure off the first draft. You can look forward to revising your novel and editing your own writing with the cool, clear logic of The Big Edit. Now you have written a first draft and know your story, it's time to reconsider everything from pitch to prose. Learn some expert in-depth character development techniques to create truly memorable characters and polish your line by line style with exciting creative writing techniques such as our own Lucid Compression ®.
With help from editors, you'll overhaul the story structure of your plot to move beyond the basic three acts to apply The Five F's, the five part structure of successful novels. You'll receive feedback on your new chaptered outline for a plan for revision from editors who have an expert understanding of the current market. They'll guide you to prepare the book proposal that's most likely to get a book published and onto the bookstore shelves.
What's more, you'll glean an understanding of your target audience and hear what your fellow students, your beta readers, think about your sample chapters in our workshop.
When your novel is ready you'll receive feedback in detail from our editors, who will review your chapters and help you prepare your query letter, synopsis and pitch package to meet the submission guidelines of literary agents.
4. Author Coaching and Editor Feedback
Throughout the program, you'll get coaching from successful authors to help you stay on track.
Learn how to write from a seasoned writer with an exciting track record of publishing novels worldwide.
Find out more about our award winning authors and bestselling writing coaches here.
Additionally, you'll receive feedback on your written work, in three chunks of 5000 words from our team of editors, each of whom has experience with more than one publisher comprising almost every publishing company: Penguin Random House, Pan Macmillan, Simon & Schuster, Harper Collins, Bloomsbury and many more famous publishing houses.
5. The Ultimate Manuscript Assessment
The editorial team at our creative writing school has acquired novels from most of the world's leading literary agencies.
Your editor knows first-hand how to get a book published and will evaluate every aspect of your story and writing: from the overall narrative arc of your plot to each character, from pace and momentum to prose and dialogue.
You will receive a fully marked-up manuscript and a comprehensive report that looks at your work, sentence by sentence, with clear guidance for final touches, as well as a pitch-perfect synopsis and query letter.
Our team of book editors have published bestselling novels worldwide for the major traditional publishers. Their editorial experience and relationships with literary agents make our creative writing courses unrivalled by any other courses worldwide and give graduates of our courses a distinct advantage.
6. Literary Agents
The Novelry is partnered with the world's leading literary agents who present writers' novels to acquiring editors at major publishing companies. Writers seeking a career as a published author will want to find the very best agent to represent them for book, TV, audio and screen rights worldwide.
Our partner literary agencies represent bestselling and award-winning authors like Philip Pullman, Michael Ondaatje, Hilary Mantel, Marilynne Robinson, Madeleine Miller, Celeste Ng, Gail Honeyman, Richard Osman, Paula Hawkins, J.M Coetzee, Jacqueline Wilson and many more famous names.
Our literary agency partners are keen to see the high standard of debut authors publishing their first novels after graduating from The Novelry. We offer a carefully managed submissions process. Our editorial team will make a plan with each author to submit to the agents who are just right for their novel. We have an enviable success rate securing representation for writers (even beginners) from all over the world.
A great agent can get you a traditional publishing deal as well as TV and film rights too.
7. Community
Our Writers Group is the jewel in our crown. It's our writers who make The Novelry an all-singing and all-dancing experience!
Weekly live writing classes are taught by fiction writing bestsellers from around the world. Our guests have written in all genres, from science fiction to children's fiction, from romance to crime fiction. They'll talk to you about writing a novel and getting it published, from the query letter that got their foot in the door of the publishing industry to the ins and outs of working with a traditional publisher, from book title to book cover to royalties, rights, intellectual property, marketing and public relations.
You will enjoy a vast collection of recorded classes with authors like Val McDermid, Paula Hawkins, Sophie Kinsella, Meg Rosoff, Jessie Burton, David Nicholls and more.
You can meet your fellow writers for regular online writing workshops hosted by a writing coach, and you'll find friendly smaller groups in the community where you can make new writer friends. Our online community is always open, always on, and it's a hive of activity buzzing with warm-hearted writerly encouragement.
Come along to Team Chat with our Founder on a Sunday and say hello over a drink to other writers worldwide. You'll be warmly welcomed!
8. Certificate
You'll receive a certificate of completion for your courses and all the skills they've imparted, as overseen by our founder and course director, Louise Dean.
Louise Dean is a bestselling author who has won The Society of Authors Betty Trask Prize, Le Prince Maurice Prize, been nominated for The Guardian First Book Prize, longlisted for the Dublin International Literary Award and The Booker Prize. Her own books have been deemed the top books of their year by the Guardian, the Observer and Publishers Weekly. Her fourth novel was an Oprah Book Club pick. She was a finalist for the Costa Coffee 2020 Short Story Award.
Louise has been widely praised as a writer from the Wall Street Journal to the Sunday Times and by the Nobel Laureate for Literature J. M. Coetzee.
Sign up for our most popular creative writing course today.
All courses, coaching and access to our community of other writers are yours either as a one-year or two-year program. Simply make your selection below.
Save 30% on the cost of the individual courses, feedback sessions and manuscript assessment when you purchase this package.
Choose your preferred currency from the tabs below. But don't worry, we accept all currencies and your payment will be converted at today's rates without extra charges. You have a 7-day money-back guarantee should you change your mind.
You can select from our affordable instalment payment plans here. From just $330 or £275 per month.
✨ If you are seeking The Finished Novel Course (without The Classic Course) you can find it here.
Our Creative Writing Course Reviews
"The Novelry's creative writing courses are unique – intelligent, surprising, more than a little magical – and I can't recommend them highly enough. The result was my debut novel, For When I'm Gone, which was published by Orion Fiction."
—Rebecca Ley
"A wonderful organisation for aspiring writers, and we're thrilled to work with them!"
—Madeleine Milburn, Director of Madeleine Milburn Literary Agency
See our reviews
"It took me 66 years to get an agent. And it's been worth the wait. I joined an amazing online writing community called The Novelry. Up until then, I'd got to the point where I'd lost momentum and couldn't finish anything. I wailed to Louise at The Novelry that I had no ideas and she assured me that after the first week of the course, I'd have something. She was right."
—Susie Bower
How much time will I need to set aside?
Are all lessons available to me now?
How does the writer coaching work?
How do the feedback sessions work?
How does The Big Edit work?
What happens if I don't finish in my year (or 2 years)?
What's included in Membership?
Is the course accredited?
Do you take commission on successful submissions?
Our Admissions and Refund Policy
Free resources and tips for writers. Get on the list!
Get the world's #1 writing blog to your inbox every Sunday. Fabulous and free.
We never share your data. Unsubscribe any time.