Writer-to-author career path
For writers at all stages of their writing journeys, beginners welcome.
Start today
The Finished Novel Course
The Finished Novel Course is our comprehensive 3-stage program towards a completed fiction novel. The course culminates in an in-depth report on your manuscript from Penguin Random House and Big 5 publishing editors to enter the publishing process.
From the initial idea through to a finished draft, you will enjoy a structured pathway with self-paced online learning and dedicated personal coaching from our team of bestselling authors and experienced publishing editors.
The online alternative to a Creative Writing MFA or MA with the practical career outcome: a novel finished to publishing standard.
With our Story First Method™, we'll ensure you are writing a story likely to get published and help you stay on track to deliver a stand-out novel. Take the program at your own pace and schedule your coaching as and when you need, in all time zones. Enjoy the campus-like experience from home during your year with live writing classes and workshops every week. You'll develop the advanced creative writing skills you need to complete a work of fiction to get published.
The Novelry is the only writing school with publishing editors from the major Big Five publishing houses: Penguin Random House, Simon & Schuster, Hachette, Macmillan and HarperCollins. You'll work one-on-one with a professional editor to edit your manuscript and prepare a package for our bespoke personal submission service.
We recommend graduates' work when ready to our roster of world-class literary agency partners who have come to trust The Novelry for the exceptionally high standards of graduates of The Finished Novel Course.
Self-paced course
The 3-stage year-long program with online lessons, personal coaching and editorial sessions. 
Lively student community
With over 40 live classes and workshops a month and a lively online community.
A full manuscript assessment
A comprehensive line-by-line in-depth report from our Big Five publishing editors.
Submission to literary agencies
Fast-tracked recommendation to world-class literary agents.
1. Get the Idea (5 lessons)
2. Once Upon a Time (9 lessons)
3. The Process (3 lessons)
4. Worldbuilding (20 lessons)
5. Heroes and Villains (3 lessons)
6. The Reader (3 lessons)
7. The Author (8 lessons)
1. The Inspiration and Preparation Phase (10 lessons)
2. The Construction Phase (30 lessons)
3. The Swim Phase (15 lessons)
4. The Heat Phase (15 lessons)
5. The Enlightenment Phase (15 lessons)
6. The Home Phase (15 lessons)
1. Turning Pro (6 lessons)
2. Developmental Edit (19 lessons)
3. Line Edit (16 lessons)
4. The Submission Process (11 lessons)
Next Steps: Your Path To Publishing
The Finished Novel Course
Sign up for the most comprehensive novel writing program in the world.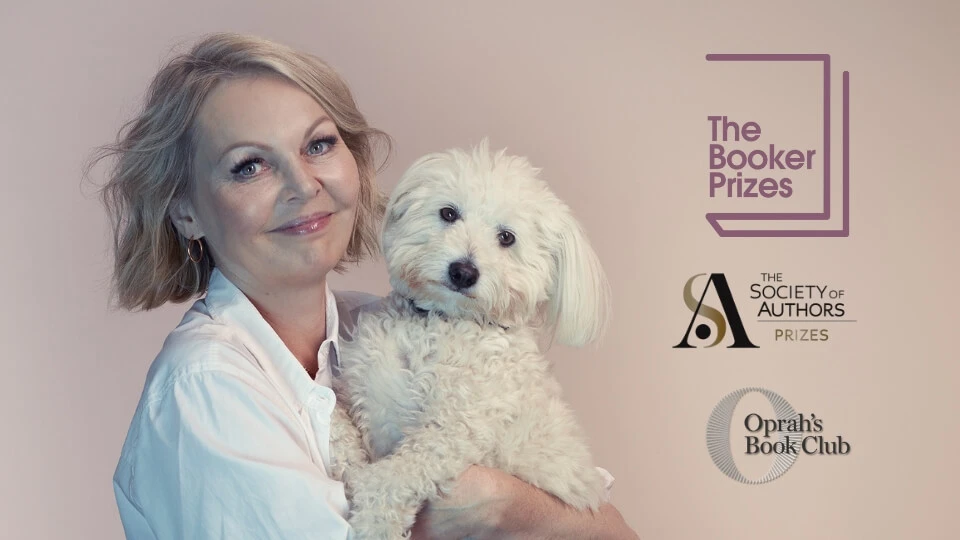 Your Course Director
Meet our founder, the award-winning novelist who created the program and oversees our student body.
Louise Dean
Our Literary Agency Partners
Discover the literary agencies in the USA and the UK that fast-track submissions from our grads.
Literary Agents
Our Success Stories
Meet our grads who have secured literary agents and gone on to become published authors.
Success Stories
Reviews from our graduates
The writing course program with more 5* independent reviews than any other.
'The Novelry's creative writing courses are unique – intelligent, surprising, more than a little magical – and I can't recommend them highly enough. The result was my debut novel, For When I'm Gone, which was published by Orion Fiction.'
— Rebecca Ley
'I signed up to force myself to finish a languishing draft, thinking I'd use it as a prompt rather than a school – I'd done enough writing courses and wasn't expecting to learn much more from the lessons. But WOW! A cornucopia of thought-provoking sessions and exercises that challenged the way I saw my practice and stretched my thinking and experience well beyond my comfort zone. And, just as predicted, I really did quickly start to come to my writing with confidence and joy. As a writer, you can't ask for much more. I'm hugely grateful that I discovered this fantastic writing course. Thank you!'
— Lucy Barker
'It took me 66 years to get an agent. And it's been worth the wait. I joined an amazing online writing community called The Novelry. Up until then, I'd got to the point where I'd lost momentum and couldn't finish anything. I wailed to Louise at The Novelry that I had no ideas and she assured me that after the first week of the course, I'd have something. She was right.'
— Susie Bower
'I feel empowered to move forward in a definite, sustainable way - both writing actual fiction, which is motivating to me, and improving the craft of writing, which is important because there's a lot of MFA-type material contained in these courses. Seriously - this material is dense. If you work through it, you will absolutely be a better writer than you were when you started (that is, you will emerge as someone who produces higher-quality work, more consistently, with considerably less stress/heartburn than previously was your experience).'
— Hilary Bee
'I already had an MFA in creative writing; I thought I should be able write a novel by myself. This course – with its combination of support, advice, and community – taught me so much about the novel form while I wrote one of my own. From this course I am taking a number of habits that I can't imagine not having in the future.'
— Jeff Becker
'This time last year, just finishing a manuscript was a dream. Less than 12 months later, the possibility of my novel being published is real. I've learned how to bring my first drafts to life through developing characters and prose. I've been able to hear how other readers react to my writing which has helped me on later drafts. I've gained an understanding of what agents are looking for and how to approach them. There are so many resources and opportunities to learn from other writers, editors and agents. I definitely recommend it if you want to write your novel.'
— Catherine West-McGrath
Frequently asked questions
What's the learning format?
What if I don't finish my novel in the year?
How does the coaching work?
How do I choose my writing coach?
Can I get feedback on my writing?
How do I choose my editor?
English as a second language? Hearing or vision difficulties?
Do you offer a money-back guarantee?
Feed your writing habit
With weekly inspiration to your inbox
Get the world's #1 writing blog to your inbox every Sunday
We never share your data. Unsubscribe any time.