How to Write a Romance Novel
Apr 23, 2023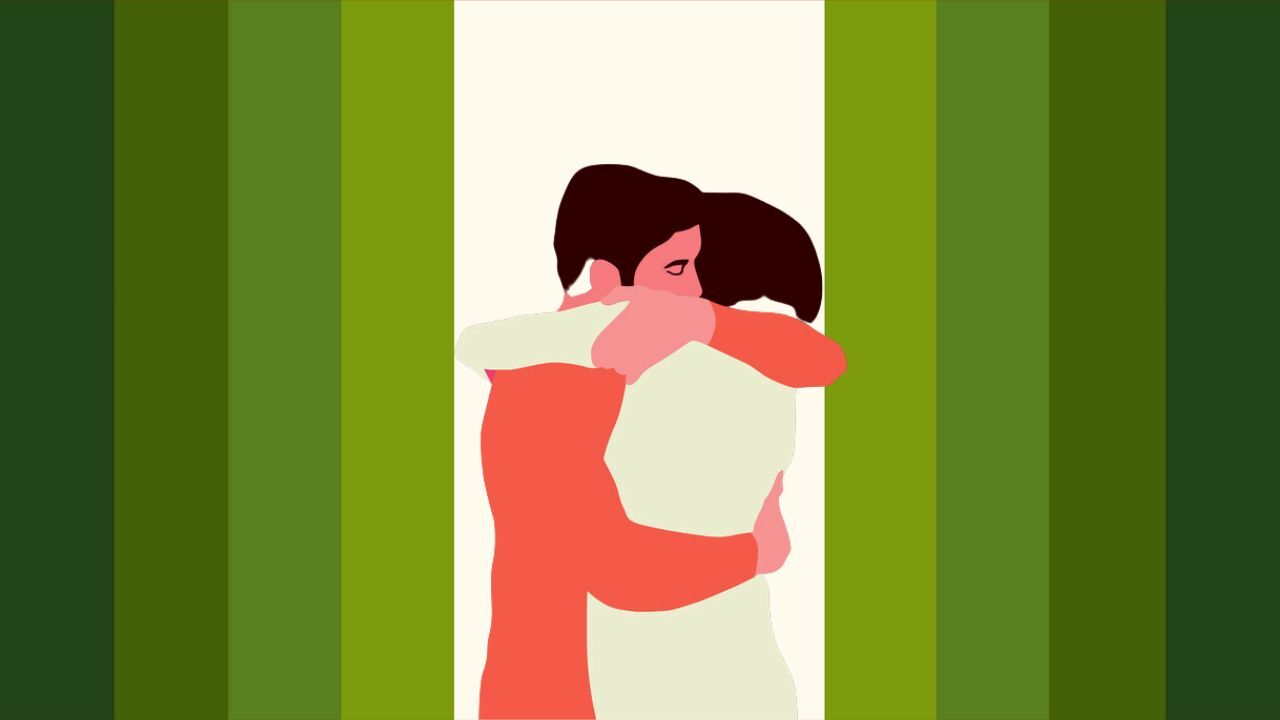 Ever wondered how to write a romance novel? We've all daydreamed about – or even lived – our own love story, and writing romance can be almost as thrilling. Still, to borrow from the Bard, the course of writing true love does not always run smooth. And while romance readers want to be swept up in a love story for the ages and forget the formulas and plot points that characterise romance writing, the genre does come with readerly expectations of familiar (and beloved) elements. One particularly important point in the normal plot structure of a romance story is, of course, the happy ending – although the shape it takes can vary considerably!
There is no one-size-fits-all formula for how to write a romance novel. Not only is every romantic relationship as unique in fiction as it is in real life, but romance stories span different genres – each bringing their own set of tropes and expectations. For example, a historical romance will have very different love scenes and courtships than we'd expect in the budding romantic relationships of a contemporary romance set in the modern day. Paranormal romance and love stories with a strong SFF heritage are their own ballgame – and a sub-genre that's growing in popularity (just look at our very own Katie Khan's debut novel, Hold Back the Stars, and the 'Romantasy' genre of fantasy romance). And, of course, there's the beloved young adult romance, in which we get to see a blossoming love story as well as the coming of age of our protagonists, and very often the secondary characters that surround them.
Tips for every love story and every sub-genre
That being said, there are definitely great tips we can share for how to write a romance novel – and who's better placed to do so than our writing coach Libby Page?
Libby has written four novels, each containing themes of love, friendship and community. The Island Home is an escapist, romantic story set on a Scottish island – and was chosen by Red Magazine as one of its top books of the year. Libby's latest novel, The Vintage Shop of Second Chances, published last month to rave reviews. It was dubbed 'a literary burst of sunshine' by Veronica Henry and 'a wonderfully engaging, feelgood read that you'll want to come back to again and again' by Mike Gayle.
Libby has a wealth of experience writing romance, and can help you bring your love story to life.
Get support on your romantic writing
While this blog post is a great starting point, you can take your novel so much further with personalised, one-to-one coaching from Libby and our roster of other bestselling and award-winning writing coaches. When you sign up for one of our courses, you also enjoy live sessions with world-famous authors, and catch up on our huge bank of previous events with romance writers including Beth O'Leary, David Nicholls and Sophie Kinsella.
Our creative writing courses guide you step by step through the novel-writing journey to make sure your plot, characters, style and structure are tip-top. Plus, our editorial team will be waiting and on hand to get your manuscript submission-ready!
Get ready to start writing swoon-worthy romance
So whether this is your first romance novel, you want to learn about romance tropes, you've been working on romance fiction for decades, or you're just curious about how romance writing can inspire such huge feelings in readers, you'll find this blog post valuable.
Over to Libby for her top tips on writing romance!
Why I love to write romance
As both a reader and writer of romantic fiction I may be a little biased, but if you think you might write a romance novel then congratulations – you've made an excellent choice!
I love romance for its scope for emotional depth, escapism and just fantastic storytelling. When I think about the characters who have truly stayed with me in novels I have read, it's often the romantic leads I picture. Perhaps because when you write romance, your job is to make the reader fall in love alongside the characters, if you get it right you can create a novel that will forever reside within the hearts of its readers.
Romance also happens to be the biggest-selling genre of fiction, so there's that too! Readers clearly have an appetite for romantic stories, so it's a fantastic genre to choose to write.
Here are my favourite tips and steps for writing a romance novel:
First thing's first: what kind of romance novel?
As pretty much all the romance authors out there will testify, romance is a huge genre that can be split into many subgenres. Before you begin writing your romance novel, you'll need to think about exactly what kind of novel you want to write.
The best place to start is to think about the novels you particularly love to read. Chances are you will write a much stronger novel if it's in a subgenre you are familiar with. As a reader, you'll have picked up lots of insight into what makes a great read in romance books in this subgenre. You'll know what readers expect and how to bring your own unique spin.
What haven't you read yet in this subgenre?
Popular subgenres of romance
Here are some of the main subgenres within romance:
Literary romance (David Nicholls, Sally Rooney, Maggie O'Farrell)

Romantic comedy (Emily Henry, Ali Hazelwood, Mhairi McFarlane)

Historical romance (Julia Quinn, Sarah Waters, India Holton)

Fantasy romance (Sarah J. Maas, Stephenie Meyer)

Young adult romance (John Green, Alice Oseman, Jenny Han)

Contemporary romance (Jojo Moyes, Beth O'Leary, Holly Miller)
You can also have mash-ups within these genres. So you might be writing a historical literary romance, for example, or a young adult romantic comedy.
It's important that you know your subgenre as this will guide the style in which you write your novel (bring plenty of humour and lightness in a romantic comedy, do some brilliant world-building in a fantasy romance…).
And it will be a big help if you want to get your novel published, as agents will want to know where your novel would sit in a bookshop. What other titles would you compare your romance idea with? This will help you find your subgenre.
Find yourself a hook
Any successful romance novel (in fact, any successful novel full stop) needs a strong and unique hook. What is the basic premise of your book? What makes it different and compelling?
While it applies across genres, it's especially important for romance, where certain aspects are expected: most of us are familiar with romance tropes, and could pinpoint a plot point or two before opening the book (meet-cute, I hear you say?). How can you bring something different and new to a tried-and-tested formula?
Choosing a clear hook will help focus you when you write. Keep referring back to the hook to remind yourself of the core story you're telling. Is the scene you're writing serving that story? Is your hook clear enough? These are things to ask yourself as you write your romance novel.
Examples of romance hooks
Here are some examples of hooks for famous romance novels written by celebrated romance novelists. You'll see the importance of a great hook doesn't just apply to high-concept paranormal romance or historical romance stories, but to contemporary romances too!
1. A romance novelist and a literary novelist swap genres in a race to see who gets published first, and fall in love in the process: Beach Read, Emily Henry
'You try writing bleak literary fiction, see if that's who you are now, if you're capable of being that person' – I rolled my eyes and snatched the last bite of donut from his hand. He went on, unbothered – 'and I'll write a Happily Ever After.'
—Emily Henry, Beach Read
2. A man who can involuntarily time travel and the woman who loves him and who stays behind: The Time Traveller's Wife, Audrey Niffenegger
It's hard being left behind. I wait for Henry, not knowing where he is, wondering if he's okay. It's hard to be the one who stays.
—Audrey Niffenegger, The Time Traveller's Wife
3. Former university friends and almost lovers meet many years later, but one of them is married: You Had Me at Hello, Mhairi McFarlane
4. Twenty years, two people, one day: One Day, David Nicholls
5. A couple share a bed but have never met: The Flatshare, Beth O'Leary
A good romance hook is something you can easily explain in one sentence. It's a unique premise that makes the reader understand what to expect and want to read more. Often, it gives us an insight into the main conflict that will drive your plot and your character development, and lets you hit the sweet spot between originality and fulfilling readers' expectations.
Create believable characters
If you've spent time on character development before you start writing, your job will be much easier. As many romance authors say, when characters are fully formed, flawed people who you know inside out, they will do a lot of the work for you and make the love story feel closer to real life. You will wake up in the middle of the night hearing conversations between your main characters (keep a notebook by your bed!) and they will drive the plot, saying and doing things just because that's who they are. Intimate scenes will feel much more natural to write.
When characters are fully formed, flawed people who you know inside out, they will do a lot of the work for you and make the love story feel closer to real life.
I would recommend spending a lot of time fleshing out your characters, in particular your protagonist and love interest(s) before you even think about starting to write your romance novel. These are the people we want to fall in love with, root for, shout at when they make mistakes and cheer for when they finally get together. Think about their backstories, their motivations, their good points, bad points and vulnerabilities as well as practical things like their age, what they look like, how they speak and walk and smell (really!). Once you know them well, spend time thinking about the secondary characters – and how they affect your main characters.
Physical descriptions
Telling us about peoples' appearances can be a key building block in character development. When describing your characters physically, think about the concrete details that will make them feel real. The aspects you choose to focus on and the way you describe them will paint a picture in your reader's mind, but can also say a lot about the perspective and emotions of the main character. For example, when Nan, one character in Tipping the Velvet, meets Kitty Butler for the first time, an entire paragraph is devoted to describing Kitty's hair.
It was the hair, I think, which drew me the most. If I had ever seen women with hair as short as hers, it was because they had spent time in hospital or prison; or because they were mad. They could never have looked like Kitty Butler. Her hair fitted her head like a little cap had been sewn, just for her, by some nimble-fingered millinere. I would say it was brown; brown, however, is too dull a word for it. It was, rather, the kind of brown you might hear sung about – a nut brown, or a russet. It was, almost, perhaps, the colour of chocolate – but then chocolate has no lustre, and this hair shone in the blaze of the limes like taffeta. It curled at her temple, slightly, and over her ears; and when she turned her head a little to put her hat back on, I saw a strip of pale flesh at the nape of her neck where the collar had ended and the hairline began that – for all the fire of the hot, hot hall, made me shiver.
—Sarah Waters, Tipping the Velvet
Through this description we get not just a precise picture of an aspect of Kitty's appearance, but also a clear sense of the enrapture of the protagonist by the attention they devote to the description.
In this section from Sara Jafari's The Mismatch, we also get a sense of the protagonist's feelings towards the person being described, although in this case it's an altogether different feeling to that conjured in Tipping the Velvet.
She couldn't help but notice how broad his shoulders were under his graduation gown, and wondered, not for the first time, if the way his broken nose had been set bothered him. It bent ever so slightly to the left, and was crooked in a different way to hers. She imagined this quirk only made him more attractive to girls, gave a bit of an edge to his otherwise perfect physique.
—Sara Jafari, The Mismatch
See how one character's description can tell us a great deal about the other character, too? The final sentence gives us an insight into the protagonist Soraya's attitude towards Magnus (the man being described). She acknowledges he is attractive but the use of 'to girls' rather than any reference to herself makes the reader think that there's some reason why she doesn't find him attractive herself, or doesn't believe that she should. Why not?
Physical descriptions matter, not just to help your reader visualise your characters, but to give an insight into the protagonist's mindset and emotions. Pay particular attention to the very first time characters meet, as this sets the tone for the romance that will unfold.
It was easy to recognise Alim Blake in the crowd of people gathered outside the arrival hall – bodies and voices flowed around him in streams, a map of movement while he stood in the sun, a fixed point. The man had presence, gallons of it radiating out into the wet air like a force field. His skin was the colour of wet coal, mineral rich against the white linen he was wearing – a shirt with rolled-up sleeves, buttons open to his chest, loose trousers.
—Awkaeke Emezi, You Made a Fool of Death With Your Beauty
When it comes to describing your love interest's physical appearance remember – flaws are sexy. Does your love interest have something that makes them not just a generic attractive person? If not, think of something! Romance books are filled with quirky, slightly flawed characters.
He has the kind of dark mole on one cheek that, if he were a woman, would definitely be considered a beauty mark. He can't be much past his midthirties, with the kind of face you might describe as boyish, if not for how tired he looks and the gray that thoroughly peppers his black hair.
—Emily Henry, Book Lovers
Choose your POV
A lot of romance novels, especially rom coms, contemporary romance and YA romance, are written in the first person because it puts the reader in the shoes of the protagonist. You feel like you're falling in love alongside them. It can be a good choice if you really want to dial up the emotion and make your reader swoon. Put us right there in the intimate scenes!
I close my eyes when I feel his lips meet the spot on my collarbone. He presses a gentle kiss there and it feels just like the first time he kissed me there all those years ago.
—Colleen Hoover, It Ends With Us
Third person is what you want to go for if you would like to show both perspectives of the two main characters, like David Nicholls uses in One Day, Audrey Niffenegger does in The Time Traveller's Wife and Holly Miller chooses in The Sight of You. This can be a great option if there is some disconnect between the two characters that you want to highlight, or if you just want to add more nuance by showing both sides of the story.
Of course, third person can also be used when there's only one POV, like Mhairi McFarlane does in her novels, while still maintaining an emotional closeness. Love scenes can still feel heightened and immersive in the third person.
Harriet had confused her refusal to admit to loneliness for not being lonely. Who was she kidding? She was on her way to a house she'd never set foot inside before, at the wheel of a hatchback full of her worldly possessions, soul in transit. She gripped the wheel tightly, letting her nails dig into the plastic as she blinked back tears.
—Mhairi McFarlane, Mad About You
Thanks to the internal thoughts of the protagonist and the descriptions of how they are acting (and therefore feeling), we still get a sense of Harriet's emotional state which makes us feel deeply emotionally invested.
It may be that you know immediately which POV you want to use for your romance novel, or perhaps you might want to take a few goes at writing the same scene in both first person and then third person. Most likely, you will quickly get a sense of which feels more natural to you and more fitting for your story. For more on POV, check out this blog.
Consider the backdrop of your romance
The romantic storyline is the driving force in any romance novel, but some of my favourite romance novels also have meaty subplots that explore themes such as friendship, family or past trauma. They add background and context which help us understand our main characters more fully (and make us love them even more).
Subplots work particularly well when they create change that helps drive the main plot in some way. They might feed into a pinch point, or feed into a character's flaw or false belief that they're unworthy of love. For example, confronting a difficult past relationship and its lasting trauma (The Flatshare, Mad About You) might help the protagonist reach a point where they feel ready to find love again.
Or perhaps a parallel storyline might shed more light on the characters, like how in The Mismatch, Sara Jafari reveals more about the cultural background of her protagonist and its impact on her relationship by including flashbacks to her mother's youth and early marriage. Understanding the past helps us see why the character's behaviour in the present makes sense.
Subplots work particularly well when they create change that helps drive the main plot in some way. They might feed into a pinch point, or feed into a character's flaw or false belief that they're unworthy of love.
Other aspects that can add to the backdrop of a romance novel are a brilliant setting that adds to the story in some way, and choosing a time period that has a particular significance for the story.
What place or period would most challenge your main characters and their love? Considering this could help dial up the tension in your novel and make the emotional pay-off at the end even more satisfying. Happy endings are all the sweeter when they've been hard-won!
A wonderful location can also add an escapist element which a lot of romance readers look for in the novels they choose (just look at some of the sumptuous settings in Nicholas Sparks novels!).
Think about your structure
Unlike some other genres, when it comes to romance there is a pretty universal structure you'll want to follow. Readers pick up a romance expecting this format, and sticking broadly to it will help you write a satisfying read. Remember, romance tropes exist for a reason, and they're not something to fear!
Here's an outline for your romance novel.
1. Introduction
Set up the premise and setting of the book and introduce us to your main characters. This wants to happen fairly quickly at the start of your story, so that the reader becomes invested in the story, and in particular in the main character and romantic lead. We might even get a juicy meet-cute or love at first sight! Or you might keep your love interests away from each other, or at odds for now.
But this customer was different. In fact, I'd be slightly embarrassed to admit just how much he stood out to me. He couldn't have been en route to any office – his dark hair was solely bed-worthy, and he seemed saddled by exhaustion, like he'd had a rough night. At first he appeared distracted as I came to take his order, but when he finally turned his eyes to me, they gripped tight and didn't let go.
—Holly Miller, The Sight of You
2. Build romantic tension
It's time for sparks to start to fly! This might happen immediately, or you might spend most of the book building up to this, especially if you're going for an enemies-to-lovers storyline.
The tension rippled between them, charging the air and stretching for seconds that felt like hours.
—Tia Williams, Seven Days in June
3. Pull the characters apart
What is the obstacle that keeps these two lovers apart?
These could be practical hurdles like geography, jobs or simply bad timing. Or they might face internal conflict such as societal or family pressures, or just having to overcome their preconceptions of one another.
It's this aspect that will really keep your readers turning the page to find out what happens next. How will the lovers manage to overcome all of this in order to be together?
The bigger the obstacle(s), the higher the tension and therefore the stronger the emotional payoff when they eventually do get together.
His long-distance relationship was the worst year of his life. Mine almost broke me. He's right that it's different, that it's us and we understand each other but that's why I can't do it.

'A week ago.' I say, 'I liked you so much I would have wanted to make this work.' I swallow a jagged, fist-sized lump, but still my voice has to scrape by to get out. 'But now I think I might love you too much for that.'
—Emily Henry, Book Lovers
4. Bring them together for a happy ending
Obviously, there are some exceptions to this if you are going for a tragic romance in the vein of One Day or Me Before You. If you are opting for this approach, then I would say there still needs to be some element of hope at the end to make the reader feel it was worth sticking with the story to the end. Perhaps the characters have a fleeting moment of happiness (One Day) or the reader feels as though the protagonist has gone through emotional growth and will be able to find the strength to find happiness in the future (Me Before You, P.S., I Love You).
But on the whole with romance, readers are waiting for that happy ending. When the couple finally gets together against all odds. That first kiss can give us goosebumps!
It's a kiss that should have happened a thousand times already, but could only ever happen here, now, with so many truths between them.
—Beth O'Leary, The No-Show
Rather than restricting you, this structure should help keep you on course to write a successful romance novel. And with the structure broadly set out, it leaves you time to focus on the fun things, like bringing the characters to life, giving them fun best friends, and adding all the unique details that will make your romance story yours.
Building chemistry
One of the most enjoyable parts of any romance novel, in my opinion, is seeing chemistry develop between two characters. That electricity, that spark.
This isn't all about steamy sex scenes or erotic romance! While a spark can be hard to define, and writing chemistry that will sizzle for your readers isn't formulaic, there are a few things that can cultivate chemistry in romance novels:
Ill-suited couples
Two people who really shouldn't like each other, but do. That tension between what their head tells them they should feel and how their heart actually feels can create wonderful chemistry.
Feyi braced herself, but she couldn't stop the want from broiling over inside her when she looked up at him.
—Awkaeke Emezi, You Made a Fool of Death With Your Beauty
A funny story
Readers of the romance genre often love to see two people who have excellent banter or a shared sense of humour.
I burst out laughing, and the corner of his mouth ticks. Oh shit. It is a smile. He's pleased to have made me laugh. Which makes my blood feel like maple syrup. And I hate maple syrup.
—Emily Henry, Book Lovers
Existing bonds
Maybe the hero(es) and heroine(es) already know each other really well when your story begins. Writing about people who already have a foundation of a relationship allows them to be at ease with one another and know each other's flaws when you start your story. Which is why the 'best friends to lovers' trope works so well.
Writing interactions
Whatever genre or subgenre you write in, dialogue is really important when it comes to building chemistry. For more on writing great dialogue in fiction, have a look at this blog.
Then there are the ways the characters interact physically. And I don't just mean sex scenes. All the scenes where the characters don't have sex can build the kind of physical chemistry that makes for a great romance novel. It's all about keeping the tension high for as long as possible so that the moment when the lovers do unite feels satisfying for the reader. And, as in life, the most intimate scenes often don't involve sex at all.
When he said her name, she stopped breathing. She couldn't tell what was in his voice, other than it was heavy, surprised, and clean with the shock of some revelation. He drew a ragged breath, and the moment seemed outrageously long, like someone had paused the whole mountain and Feyi could smell the sweat from his neck, feel his hair rough against her wrist, the muscle of his shoulder under her palm, his hands burning on her spine, his exhale brushing her ear.
—Awkaeke Emezi, You Made a Fool of Death With Your Beauty

Gus leaned in toward me and dropped his mouth beside my ear conspiratorially, his hot breath pulling goose bumps up the side of my neck. His eyes flashed sideways across my face, and his other hand touched my hip so lightly it could've been a breeze.
—Emily Henry, Beach Read
Keep writing in this beloved genre
There's a reason why love stories are so popular. Because they move us, they remind us of moments of sorrow as well as happiness. They make our hearts race and can make us laugh as well as cry. Think about the emotional journey you want to take your reader on in your romance novel.
If you're feeling stuck, come back to character. By creating characters who feel real and who readers fall for, and putting them in a situation where their love is tested, you will hook your reader, making them want to keep turning the page to see what happens next. There might be endless love stories out there, but if you make your reader truly care about your characters and the challenges they face then they will make space in their hearts for your story too.
---
Libby Page
Writing Coach at The Novelry
Libby Page is the author of four UpLit novels. Her debut, The Lido, saw her named a Guardian New Face of Fiction and became a Sunday Times bestseller within its first week of publication, before going on to be published in more than 23 global territories. If you're writing UpLit, romance or women's fiction, you'll find Libby's coaching to be as warm and uplifting as her novels. Sign up to one of our creative writing courses today to enjoy her one-to-one mentoring as well as a world-class writing programme!
---