Some of our published success stories
Our writers go on to secure publishing contracts with the imprints of major publishing houses, including the Big Five publishers: Penguin Random House, Macmillan, Hachette, HarperCollins and Simon & Schuster.
Monica Vuu
Pan Macmillan
Pan Macmillan has published the debut novel from our course graduate Monica Vuu this summer.
When One of Us Hurts is described as 'small-town crime fiction at its shocking best.  Monica Vuu has crafted a memorable debut full of macabre surprises.'
The Ninety Day Novel
Lucy Barker
Fourth Estate
Fourth Estate has scooped the debut novel from our course graduate Lucy Barker in a 'significant' two-book deal.
Katie Bowden, editorial director, secured UK and Commonwealth rights to The Other Side of Mrs Wood. US rights were sold to Millicent Bennett at HarperCollins, and published in June 2023.
The Other Side of Mrs Wood is described as 'an irresistible historical comedy about two warring mediums in Victorian London, inspired by the real-life rivalry between famous spiritualists Agnes Guppy and Florence Cook in the 1870s.'
The Ninety Day Novel
Becky Hunter
Corvus
Atlantic imprint Corvus has signed One Moment, the 'heart-wrenching and uplifting' debut novel by Becky Hunter.
Publishing director Sarah Hodgson acquired UK and Commonwealth rights as part of a two-book deal. US rights were sold to Grand Central in a significant six-figure two-book pre-empt while German rights have gone to Droemer Knaur in a four-way auction and Romanian rights have been pre-empted by Nemira.


The Finished Novel
Kate Gray
Welbeck
Welbeck has landed two books by Kate Gray in a six-figure deal following a four-way auction.
Rosa Schierenberg, editorial director, bought UK and Commonwealth rights to The Honeymoon and one other from Juliet Mushens at Mushens Entertainment. It was a lead hardback for Welbeck in July 2023.
Gray has previously published six commercial women's fiction novels with HQ as Katy Colins. This is her first psychological thriller.
The Classic
The Ninety Day Novel
Hannah Dolby
Head of Zeus
Aria, the popular fiction imprint of Head of Zeus, has pre-empted the 'effortlessly funny' debut novel from Comedy Women in Print shortlistee Hannah Dolby.
Rachel Faulkner-Willcocks, editorial director, secured world English rights to No Life For a Lady and one further novel from Diana Beaumont at Marjacq. No Life for a Lady was published in hardback, e-book and audio as a lead debut in March 2023.
The publisher describes Dolby's book as a 'smart, funny and life-affirming' historical novel that follows the story of Violet Hamilton as she searches for her missing mother, the beautiful Lily Hamilton, who vanished from Hastings Pier 10 years earlier.
The Ninety Day Novel
Jennifer Sadera
CamCat Books USA
Jennifer Sadera's I Know She Was There has been acquired by Sue Arroyo at CamCat Books for publication fall 2024.
'Working with The Novelry was one of the most enjoyable editing experiences I've had in my twelve years of full-time novel writing. After reading the many positive reviews about The Novelry's Ultimate Manuscript Assessment, I decided to submit my finished manuscript for feedback.
I'm thrilled I made that decision. Tash Barsby guided me through edits to a manuscript I'd thought was ready to go, but soon realized needed the touch of an expert. From minor tweaks to thought-provoking suggestions, Tash covered everything: Insightful observations about pacing, plot, and character development, the importance of tangible triggers, and paring down the query letter. My Publisher's Marketplace announcement even contains her suggestions.'
The Ultimate Manuscript Assessment
Nazima Pathan
Simon & Schuster
Madeleine Milburn Literary Agency
Simon & Schuster Children's Books has signed Dream Hunters, a middle-grade adventure series by The Novelry graduate Nazima Pathan. Fiction editorial director Michelle Misra pre-empted world rights for the series in her first acquisition for S&S Children's Books, along with senior editor Arub Ahmed. They bought two titles from Chloe Seager at Madeleine Milburn Agency. The first book will be out in August 2024, followed by the second in August 2025. Nazima was introduced to Madeleine Milburn Literary Agency by The Novelry. 
The Ninety Day Novel
The Big Edit
The Ultimate Manuscript Assessment
Rebecca Ley
Orion Books
Rebecca Ley is the author of two novels.
'Wonderfully assured.' —The Times
'Pass the tissues...' —Evening Standard
'Lovely novel. Highly recommend.' —Jenni Murray
'Beautifully written.' —Sun
'Prepare for heartbreak.' —Woman & Home
'Brilliant.' —Bella
The Classic
The Ninety Day Novel
Tracey Emerson
Boldwood Books
Tracey Emerson is the author of three novels.
'Tense, daring and totally addictive.' —Emma Christie
'This taut, elegant thriller thrums with dark menace and dread. I couldn't look away.' —Kate Riordan
'The last time I had this sort of reaction to a character was when I read The Talented Mr Ripley.' —Mark Wightman
'A gripping, atmospheric and addictive read.' —Lesley Glaister
'Original, surprising and absolutely brimming with menace.' —Amanda Block

The Classic
The Ninety Day Novel
The Big Edit
Rashmi Sirdeshpande
Puffin Books
Rashmi Sirdeshpande is the author of eight books for children. Shortlisted for the Blue Peter Book Awards 2022, and voted one of The Times Best Books of 2020.
'Rashmi Sirdeshpande is a lawyer who became a children's author and she has a talent for taking the big subjects and making them accessible to young readers.' —BookBag Blog
'Essential reading for young people.' —BookTrust
The Classic
The Ninety Day Novel
Susie Bower
Pushkin Books
Susie Bower is the author of three children's fiction novels. Voted one of the Independent's Top Ten novels for children, summer 2019.
'Thoroughly charming and endlessly intriguing, Bower's accomplished debut combines a magical mystery with a heartfelt account of adoption and trying to fit in. Written with grace and flair, School for Nobodies exerts a luminous hold on the imagination from start to finish.' —Waterstones
'Another enchanting fantasy.' —Telegraph


The Classic
The Ninety Day Novel
The Big Edit
Karina Robles Bahrin
Epigram Books
Karina Robles Bahrin was announced as the winner of the Epigram Books Fiction Prize for The Accidental Malay.
'Desire, religion and politics collide in this delicious début by Karina Robles Bahrin. Slick, sharp and full of the frustrations and joys of modern urban Malaysia, The Accidental Malay is a joy to read.' —Tash Aw
The Classic
The Ninety Day Novel
The Big Edit
The Advanced Course
Literary agency submissions
Our round up of the latest wins from The Novelry's literary agency submissions process.
Brisa Carleton
Jane Rotrosen Agency
Introduced by The Novelry, and now represented by Rebecca Scherer.
Champagne Problems is a romantic comedy perfect for fans of Emily Henry. With her father's legendary New York champagne bar failing, Nic is shocked when his dying wish is for her to visit her estranged family's French vineyard – but will her past be the key to her sparkling future? 
The Finished Novel Course
Clare
Barnett Huerta
Aevitas Creative Management New York
Introduced by The Novelry, and now represented by Chris Bucci at Aevitas Creative Management.

Clare says: 'The Ninety Day Novel and The Big Edit courses gave me the structure, motivation, and confidence to complete my manuscript. Having the support and guidance of accomplished publishing professionals was invaluable at every step. Writing coaches Emylia and Anna gave me insightful feedback on plotting and characters. Editors Tash and Josie helped my submission package shine and introduced me to my agent. I'd recommend the Novelry to any novelist pursuing traditional publishing.'
The Ninety Day Novel
The Big Edit
Helena Echlin
Janklow & Nesbit
Pamela Dorman Books/ Penguin
Introduced by The Novelry and now represented by Emma Leong in the UK and Chad Luibl in the USA.
Clever Little Thing is a taut psychological thriller about a woman convinced her daughter has been possessed by her former babysitter; comparable to Ashley Audrain's The Push and Zoje Stage's Baby Teeth. Now sold to Pamela Dorman Books/ Penguin Random House and Penguin Canada, Grijalbo (Spain) and Nord (Italy).
The Big Edit
Brooke Hardwick
A.M. Heath
Introduced by The Novelry, and now represented by Euan Thorneycroft.
The Ninety Day Novel
The Big Edit
The Ultimate Manuscript Assessment
Shylashri Shankar
Watson Little
Introduced by The Novelry and now represented by James Wills.
The Ninety Day Novel
The Big Edit
The Ultimate Manuscript Assessment
Nikki Allen
Blake Friedmann Literary Agency
Represented by Blake Friedmann Literary Agency, Nikki Allen is the author of psychological suspense fiction.

Nikki says: 'Since joining The Novelry in early 2022 with nothing but a spark of an idea and the determination to (somehow!) turn it into a novel, I have been blown away by Louise Dean's course materials, the author coaching, the community of writers and the incredible support from editors to boot. I am beyond thrilled with how far I've come, both with my writing and signing with such a top-notch agent, and am so excited for my future writing career. Thank you, The Novelry!'
The Classic
The Ninety Day Novel
The Big Edit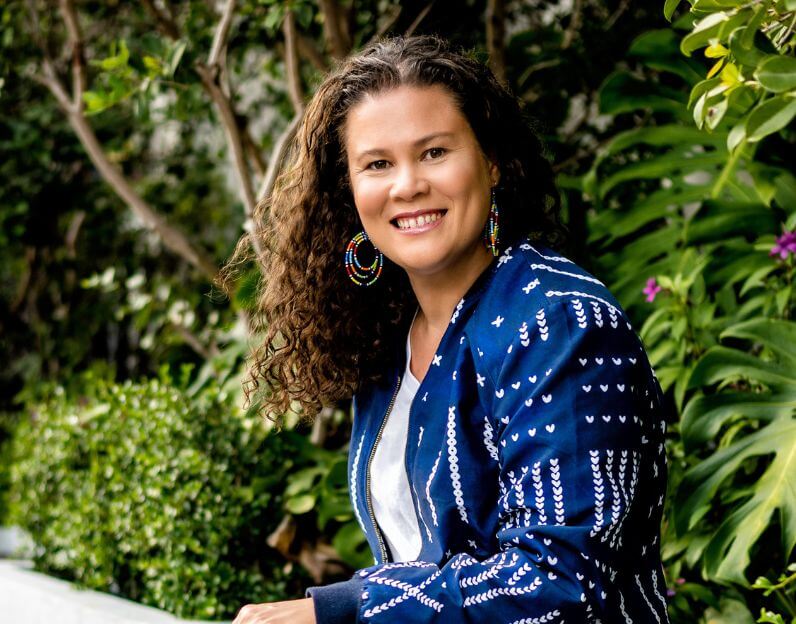 Nisha Lamsam Ligon
Bradford Literary Agency USA
Nisha Ligon has signed with agent Kaitlyn Sanchez at Bradford Literary Agency in the US to represent Nisha's middle-grade science fiction novel, Angani: The Starsnake Files, along with a number of picture books.
The Starsnake Files follows Dao, a 12-year-old loner desperate to find her long-lost astronaut mother, who in 2251 competes to qualify for Angani Space Academy. But as she learns to use her unique strengths, and begins to uncover the secrets of her past, Dao must choose between rocketing off to her dreams or protecting what she already has right here on Earth.
Nisha is taking The Finished Novel Course with us and we're so thrilled for her success.
Nisha says: 'The Novelry has given me the structure and guidance I needed to finally write a novel, and an understanding of the long road of novel-writing. Even more importantly, it's provided an incredible community of writers and tutors who I feel constantly connected with, so the process isn't so lonely. I love this community!'
The Finished Novel Course
Holly Race
Orbit Books, Little Brown
Orbit has acquired Holly Race's adult debut novel Six Wild Crowns, described as 'a beautiful fantasy reimagining of Henry VIII's wives from the perspective of Anne Boleyn and Jane Seymour'.
Holly says: 'I took The Novelry's Ninety Day Novel course as a way of breaking out of my comfort zone and elevating my craft after my YA fantasy trilogy was published. I was keen to explore other genres and markets, but lacked the confidence to do so without some external guidance. The Novelry offers an incredibly thoughtful and intelligent approach to writing, and I still have some of the course's advice stuck to the wall above my desk as a constant reminder! I received feedback from both Katie Khan and Tasha Suri as I worked through two novels, one of which was Six Wild Crowns. They offered the kind of knowledgeable, honest and kind feedback that left me feeling fired up and certain of my next steps. I'll be forever grateful to them and to The Novelry.'
The Ninety Day Novel
Moyette Gibbons
LBA Books
Represented by Hannah Schofield at LBA Books, Moyette is the author of contemporary women's fiction.
The Big Edit
Mona Tewari
Azantian Literary Agency
Represented by Jennifer Azantian, Mona Tewari is an author of high fantasy fiction featuring elemental magic in a world inspired by her Indian heritage.
Mona says: 'Working with The Novelry has been such a joy. I have always loved writing and storytelling, but The Novelry taught me how to approach it professionally. The lessons provided a strong scaffolding, and my sessions with Tasha Suri and Craig Leyenaar always pushed me to better understand and explore both my characters and the world I was creating. Add to that the fabulous and supportive community, and it's easy to see why I highly recommend The Novelry.'
The Finished Novel
Feed your writing habit
With weekly inspiration to your inbox
Get the world's #1 writing blog to your inbox every Sunday
We never share your data. Unsubscribe any time.