What is a Literary Agent?
Aug 20, 2023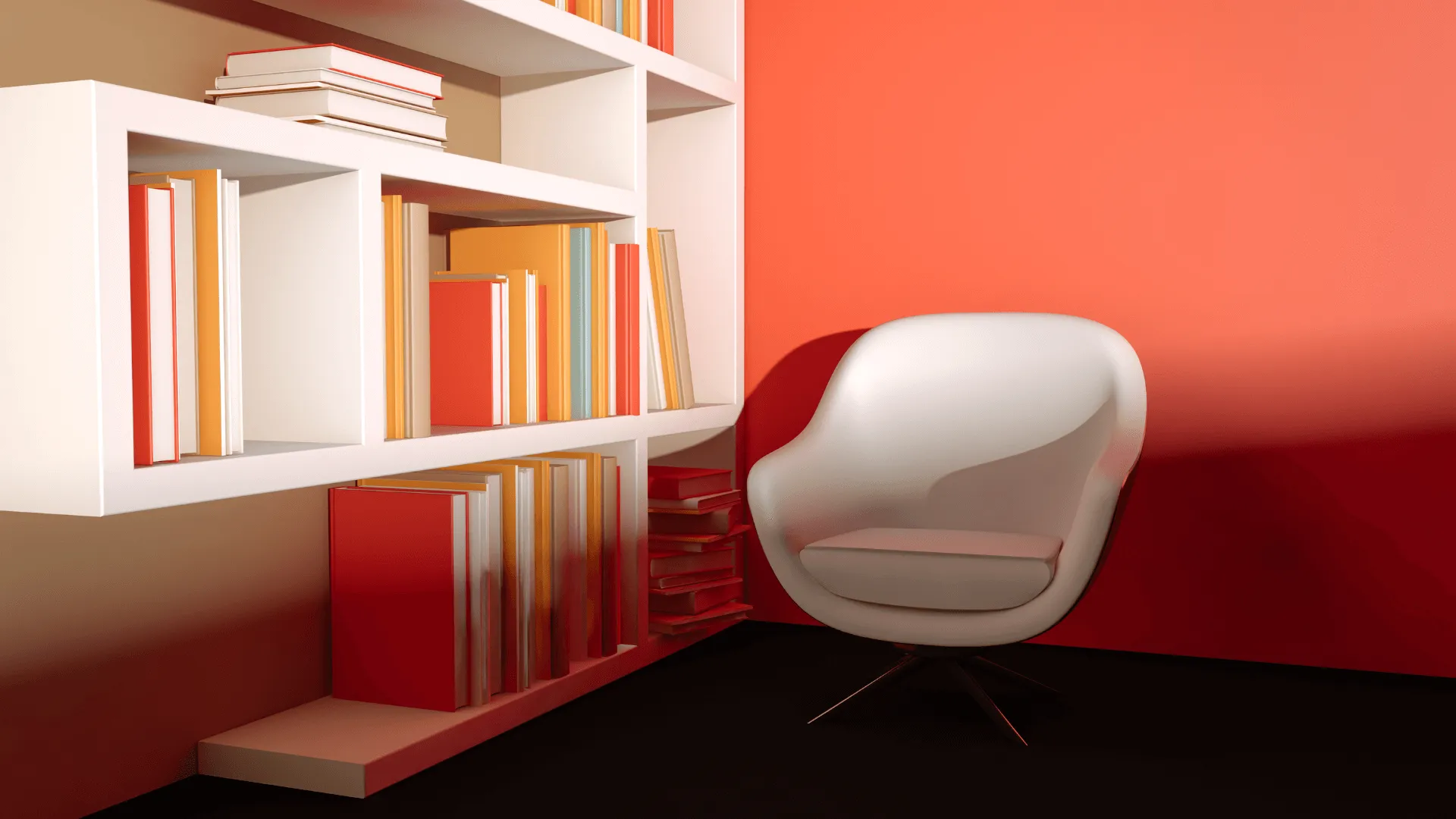 What is a literary agent and what do they do? Do I need an agent to publish my novel?
We've been tackling your questions on the publishing process this month, and are now turning from how to get a book published and the perfect word count for your manuscript to your questions on literary agencies and literary agents.
Many writers who hope to secure a traditional publishing contract are naturally curious about how to secure a literary agent. We all want to know what an agent is hoping to see in a cover letter and what they're looking for in their manuscript wishlists – but beyond these specific querying questions, what does a literary agent actually do all day, and how will they help your writing career?
What is a literary agent? What does a literary agent do?

What is a literary agent's job? What are their typical responsibilities?

What happens in a literary agency? Which are the best literary agencies?
To help answer these important questions, we asked Stefanie Lieberman of Janklow & Nesbit Associates in New York – one of our trusted literary agencies here at The Novelry – to share some insights into life as a literary agent.
We wanted to know about Stefanie's experience in the publishing industry, including the business side of life as a literary agent, her interactions with publishing houses and how she works with prospective clients. We asked how involved she is with marketing plans, foreign rights, book publishers and when she finds the time to read the completed manuscripts to find her next new writer to represent.
Read on for the inside track on a day in the life of a literary agent!
Stefanie Lieberman is a literary agent at Janklow & Nesbit Associates
Stefanie focuses primarily on upmarket fiction with commercial appeal. She loves literary thrillers, historical fiction, quick-witted beach and book club reads, and any plot-driven story with a distinctive voice and a smart, high-concept hook. Stefanie also gravitates towards novels with a strong sense of time and place, a unique atmosphere, or gripping suspense. She's always on the hunt for writers who make her laugh.
She is also drawn to investigative journalism, true crime, and projects that illuminate women's experiences.
Stefanie joined Janklow & Nesbit Associates as Senior Counsel in 2005 after practising law at New York's Guggenheim Museum and boutique entertainment firm Frankfurt – so she has a dual role in the literary agency, working both as a literary agent and overseeing television and film rights for writers for the many agents she works alongside.
She has degrees from Yale and Northwestern University School of Law, as well as an unwieldy and ever-growing collection of books in every category.
A Day in the Life of a Literary Agent
I was thrilled when The Novelry asked me to write a 'Day in the Life' blog post for its members – I mean, who doesn't love a good, voyeuristic peek at someone else's diary entry?
I'm a big fan of articles that offer behind-the-scenes glimpses into other professions and passions. But in thinking about how to structure this piece, there were some obvious challenges.
My daily agenda differs from that of most other literary agents because I also function as the entertainment lawyer for my agency. This means that part of my day is spent negotiating book-to-film and book-to-television agreements for all of the authors represented by Janklow & Nesbit, and the remainder of my time is devoted to advocating – and making deals – for the clients on my own list.
As a result, my workday is a little unusual and unique to my circumstances, but I hope the below will make clear how much I love my job(s)!
Starting the day by handing out advice
As a lawyer for Janklow & Nesbit, I often do a lot of talking! I love counselling other agents and their authors about general copyright and infringement questions, and other matters relating to client books.
Many of the baseline issues we discuss are similar in theme, but I never know in advance what sorts of problems will arise on a particular day – and this makes the conversations that I have as a legal advisor endlessly varied and invariably interesting.
Continuing the morning with legal drafting
But client counselling is only one component of my job as an attorney.
In fact, my morning schedule is often consumed with contract drafting and review. For the most part, this work is centred on book-to-film and/or book-to-TV agreements, which allow our authors to sell adaptation rights in their books to big studios, streamers, and producers.
There are so many important considerations involved in negotiating film and TV deals, but my uppermost concern is protecting an author's rights in their own creative output.
My uppermost concern is protecting an author's rights in their own creative output.
Sometimes an agency-wide meeting
I always look forward to our weekly all-hands meeting. This is an opportunity to hear from and share with agent colleagues about our respective projects and publishing trends.
We also use this time to compare notes on what different editors are looking for and to get feedback on book ideas that our clients are hoping to pursue.
We also use this time to compare notes on what different editors are looking for.
Lunch with an editor
There's nothing more fun for a book lover than talking books with a fellow voracious reader. It's often hard to believe that these conversations even count as work. And yet, these are some of the most important moments of an agent's day.
Having a lunch date with an editor means I'll learn about their wishlist and what they're currently buying and publishing. I'll also have dedicated time to pitch my own projects that I believe will appeal to this editor specifically.
Publishing is a business built on relationships, which are easy to forge when you find yourself connecting with an industry colleague over new and old favourite reads.
Publishing is a business built on relationships.
I walk away from nearly every editor lunch feeling energized and happy.
Submission/query review
Given my multiple jobs, my list of agenting clients is relatively small and highly curated. I view these natural parameters as something of a gift: I have room for any project that I feel a deep passion for, but I'm also able to give my authors lots of personal attention.
I have room for any project that I feel a deep passion for.
I try to spend some time each day reviewing and thinking carefully about the queries that land in my inbox. I may request a full manuscript after reading a submission's initial pages or I may take additional time to consider whether I'd like to ask the author for more.
Conversations with clients, part I
A significant portion of my agenda is comprised of calls and Zooms with the authors on my list.
These client discussions fall naturally into two different categories, and the first is probably best described as a 'Pre-Submission Conversation'. These are the calls where my team and I offer support and suggestions to writers who are in the middle of writing or editing as-yet-unsold manuscripts.
I should back up a moment here and explain that, in my life as a lawyer, I am immensely lucky to work with Molly Steinblatt and Adam Hobbins, two brilliant paralegals who are also equally skilled on the agenting side as readers, editors, and idea generators. Together, Molly, Adam and I function as a mini-workshop-slash-critique circle for every project on my list.
Our aim is to provide a safe (and helpful!) space for authors to discuss any stumbling blocks they've run into – and for authors to hear from us directly, in real time, about the moments in their WIPs [works in progress] we think are working or, alternatively, need refinement before I take the book to market. I tend to have an instinctive sense for standing back from a story, and I usually know pretty quickly whether all of the pieces and characters are working together as they should.
When coupled with the larger team's general love for plot-doctoring, my innate 10,000-foot stare often comes in handy during these kinds of workshop-y meetings.
Conversations with clients, part II
The second category of client discussion is comprised of what I think of as 'Post-Sale Strategy Calls'.
These discussions take place during the critical stage after a manuscript has been acquired by an editor (hooray!) but before it has been published. My job extends to answering the myriad questions that arise for authors during the lead-up to publication, serving as a liaison between authors and editors, and acting as an advocate and strategist for my clients, especially with respect to cover design, marketing, and publicity.
Of course, I also spend lots of time talking to acquiring editors during this phase, establishing and/or nurturing a strong partnership. I have so much respect for the work editors do in service of our joint authors; and, of course, the end goal for everyone is the same: finding an enthusiastic audience for a project we all love.
This is the general shape my daily agenda tends to follow, but you might have noticed that something rather important is missing here!
When, you might ask, do I actually read the manuscripts in my queue, both for existing clients and for writers I'm considering for representation? Like most literary agents, I would have to save a glimpse into my reading time for a companion blog post entitled 'Nights and Weekends in the Life!'
Thank you so much to Stefanie for sharing her day with us!
More on Literary Agents
If you write books and would like to learn more about the publishing process, including writing a great book proposal and query letter, you can find lots of great resources on our blog!
Our articles cover a wide range of topics – from how to write a great hook to the editing process, from putting together a query letter to filling out the submission form. With lots of other insights from literary agents, we've got you covered.
If your aim is self-publishing, it's always helpful to have some understanding of what genres and themes sell books right now: it's a great insight into your audience.
And, if you are fortunate enough to receive numerous offers of representation, it's important to think in real detail about what a day in the life of your potential agent could look like.
Does this literary agent negotiate publishing contracts for your genre?
Most agents will know certain genres better than others, whether that's an agent who knows the world of commercial fiction or someone who's the go-to agent for children's books or short stories. You want to find the right literary agent!
Does this literary agent have connections within the publishing world and within publishing houses that are looking for stories like yours?
Many publishers are selective about genre, and a good agent will be able to target the right editors at the right imprints.
Can this literary agent guide you through the publication process?
You have to trust your agent and their advice! They will represent your business interests, your creative pursuits and, ultimately, your all-important manuscript(s).
Does this literary agent have a history of securing book deals for their writers?
Most literary agencies and literary agents will share their list of their writers' published work online. Take a look at their websites!
Do you share the same vision as this literary agent?
You have a completed manuscript, but there is likely editorial work still to be done. Do you feel the same about your writing style? Do you agree on the suggested changes to the plot and characters? Do you believe that this feedback will make your book better and get your book published?
Does this literary agent work with a team on foreign rights and dramatic rights?
It's also worth considering the wider business of literary agents. Perhaps there is an agent like Stefanie in their team!
We offer a bespoke submission service which guides a writer through all of these questions when you join us on a creative writing course at The Novelry. Sign up for courses, coaching and a community from the world's top-rated writing school.
---
Stefanie Lieberman
Literary Agent at Janklow & Nesbit Associates, New York
Stefanie Lieberman is a literary agent who joined Janklow & Nesbit Associates as Senior Counsel in 2005 after practising law at New York's Guggenheim Museum and boutique entertainment firm Frankfurt. She has a dual role in the company, working both as a literary agent and overseeing television and film rights for writers for the many agents she works alongside.
---